Kathryn Atkins — Short Bio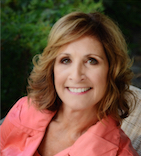 Kathryn Atkins is a native Californian. She is a writer, mom, wife, and a flamenco dancer. She loves to play the piano, read, and do yoga.
She has published two books and has been featured in online and print magazines for over fourteen years as the owner and creative director of Writing World, LLC, a professional business writing company. In the early years of Writing World, Kathryn published a column in the Orange County (California) Register.
Her Berkeley BS and MBA have served her freelance business writing company. Her eight-year membership in the California Writers Club has fulfilled her desire to help fellow writers while keeping her own writing skills honed.
Kathryn speaks about the challenge and joy of finishing, and more recently about starting.