Published!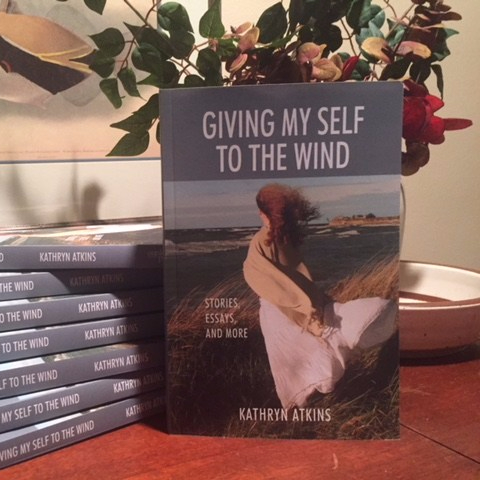 This published book, Giving My Self to the Wind, is a way to say 'I was here.' I stole that idea from Thomas Kail, the director of Hamilton. I hope he doesn't mind if I borrow it because it's true. A headstone doesn't do it, and I cannot hold my kids responsible for substantiating my existence.
My 298-page (!) book opens with a quote by Gustave Flaubert that also explains why I wrote and published Giving My Self to the Wind (GMSTTW): "The art of writing is the art of discovering what you believe." Isn't that why most people write?
The collection's title comes from the penultimate line of a poem I wrote in my teens. My adoptive mother embroidered the poem word for word in a sampler: a photo of it is inside the book. The sampler became a source of inspiration, and a reason to write.
This anthology represents stories, essays, poems, character sketches, and a few articles. I cover many topics, themes, and sins. For that reason,  I included an index! Without being over-the-top dense, the index saves the readers' time. What's in it? Thong underwear. Aging. Adoption. Coming of age. Unmarried and pregnant. Snoring. Caffeine. A fort! A convertible. Pain. Showing up. Meditation. Pajamas. Writing naked. Hookers. Dancers. Cell phones. Letters to my bio mom and dad are in there. I never met either one of them, I don't think.
Writing a book is the height of courage if you don't mind the depths of fear and deep plunge into the "sin" of pride. So, every artist of every kind faces the same angst, and I'm willing to hang it out because, in fact, it does say 'I was here" in a way that not even my kids, or a photo, or a memory can do. Or a headstone.